SubMachineGun MP40 (MaschinenPistole 40)
---
This is the submachinegun that comes with "Gerhard".
It's pretty much the same as the MP 40 that comes with Hans but there is a difference : They have enhanced the magazine.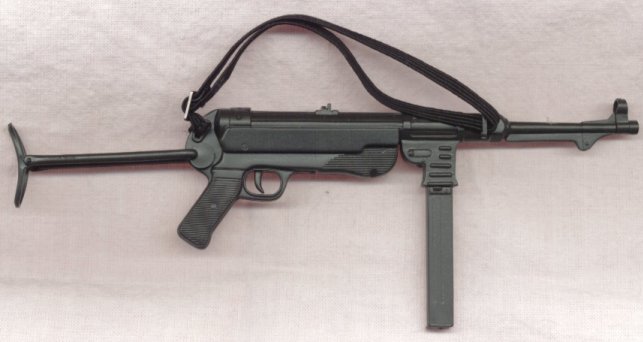 It ofcourse has a folding stock, however you should be carefull when you fold it, and make sure you hold both rods, otherwise you might break it. Once you have folded it a few times it gets more easy.
Here the big difference between the magazins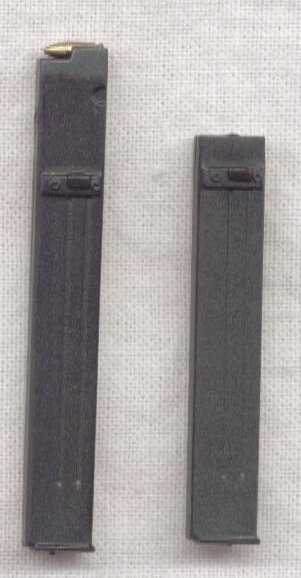 On the left is the magazine that come with Gerhard, and it clearly shows the 9 mm bullet inside it. A great enhancement if you ask me, and it sure looks nice when you make a diorama and see them replace the magazine
Maybe needless to say that you can place Hans magazine in the Gerhard MP 40, but not the other way around.......
The other advantage I saw was that when positioning the figures, the Gerhard magazine will not fall out of the MP 40 as easy...
---
---