Volkswagen Type 166 "Schwimmwagen" Details
---
This article will be about detailing the Schwimmwagen.
One of the first things I did was place the shovel on the correct position. 21st Century put in on the right backside of the schwimm which isn't correct : it should be on the left frontside.
In order to do this , you will have to make a few parts of your own.
I used the original holders for the shovel and the paddle to make new ones
Here you see the part needed, make sure that you don't cut away too much so the shovel still fits !!
Then you will need a piece to secure the shovel.
Here's what I did : I took a piece of tin plate (a coca cola can f.i.) and made the following piece
Then I bend it over the hook so it fits well, drilled holes through the tin and in the hook and secured it with a piece of metal wire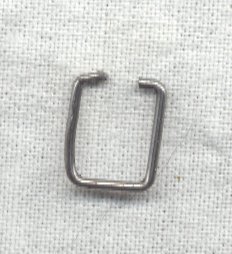 Here you can see the result of the hook attached to the vehicle (in opened position).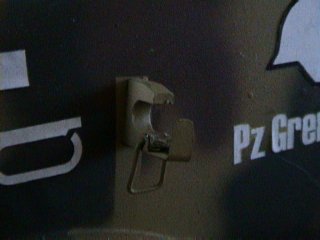 Ofcourse you will also need a piece to secure the shovel blade to the vehicle. I took a piece of paper (lenght ca 6 cm width ca 6 mm) and bend it ovet the shovel blade and glue it to the vehicle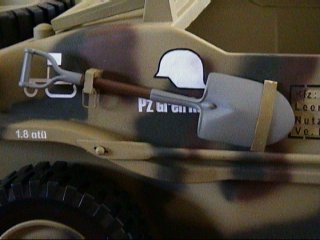 Here a picture which shows the shovel attached to the vehicle.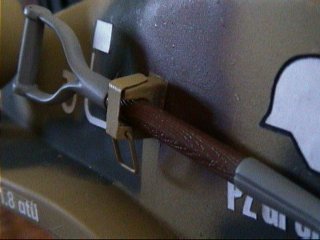 And another view which clearly shows the new hook.
---
---