---
And here's some more things :
Sturmgewehr 44
When I ordered the Cotswold Waffen SS Soldier, I also ordered the Stgw. 44 just because I like the weapon so much. However, the weapon had a black color, so I decided to paint it as well. First I used Revell Metalic Grey (nr.91) but it was too shiny, so I repainted it with Tamiya Gun Metal (nr. X-10), and it looks much better now.
Ofcourse I also repainted the wood stock to give it a more "wood like" appearance.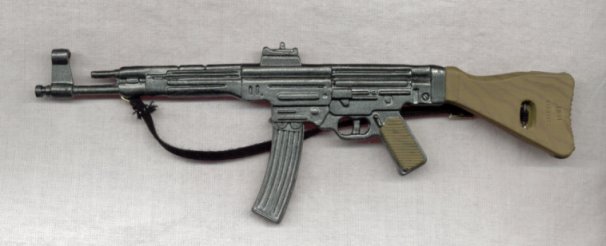 Here another view of the weapon.
Another thing I did was cut away the piece between the barrel and the gas tube, but be careful not to break either one of them.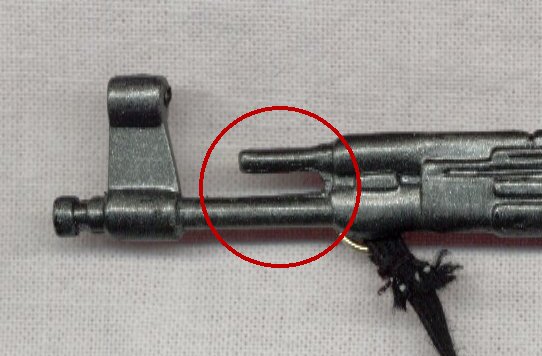 ---
The next thing I want to do is make a machine gunner so first thing I made is a Machinegunners pouch.
I'm now looking for a good P-08 holster and a MG-34. Maybe I'll wait until 21st Century comes with an MG34 or maybe I'll order one from Brian Vota (does anybody know how the weapons from him are ???????)
---
---