Y-Belt, part 2
Oops.................. : I couldn't try the belt on the figure , because I had nowhere to hook the little hooks to.
Hmmmmm, I guess I have to redo the MP-40 pouches after all...... but that's going to be a little bit later.
My solution is a little bit easier...., I just made two D-rings to hook the belt onto.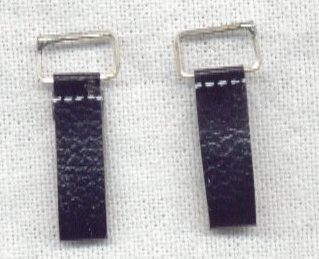 These little hooks are very often seen on German Soldiers, and were used to hang all sort of equipment onto. I'll see if I can find a picture of the real thing.
Ok, now it's possible to put the things to the soldier, and I think it looks great...... but ofcourse, who am I........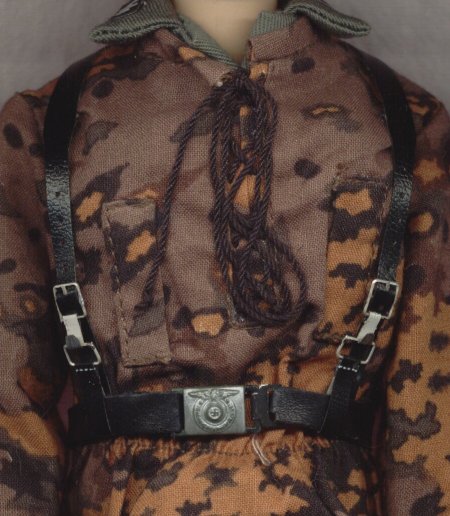 So, that's how it looks..... it's not finished yet, but I couldn't resist showing the results so far, and as you can imagine...., I'm a little proud of my work to be honest......, but ofcourse you are the judges of this.......
That's it for now, but I'll show you the end product as soon as possible......
---