The M 36 / 40 Field Blouse
(Heeres Dienstanzug Feldbluse Modell 1936)
---
Here the Field Blouse Model M36 that comes with "Hans".
According to the box it's a M35 Jacket, but as far as I know this has to be M 36.
It has a dark green collar but in my opinion the color that Dragon used is a little to bright.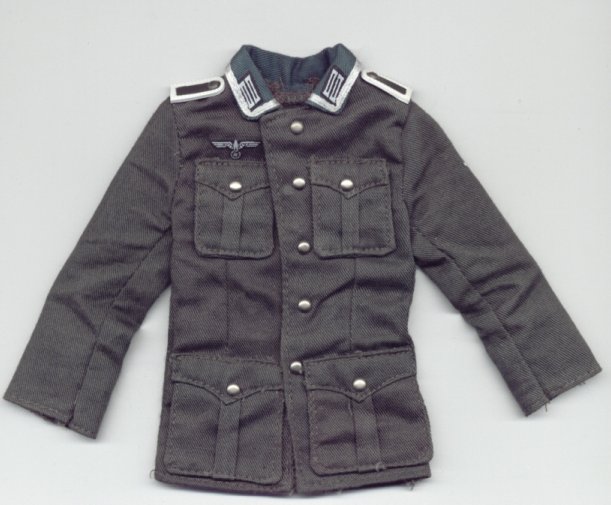 Unfortunately the colors shown on the picure are not the same , but that's probably a problem on the scanner :o) The uniform has the shoulderpieces of a Feldwebel (actualy a UnterFeldwebel) which is the same as a Sergeant.
Here a picture of the back of the uniform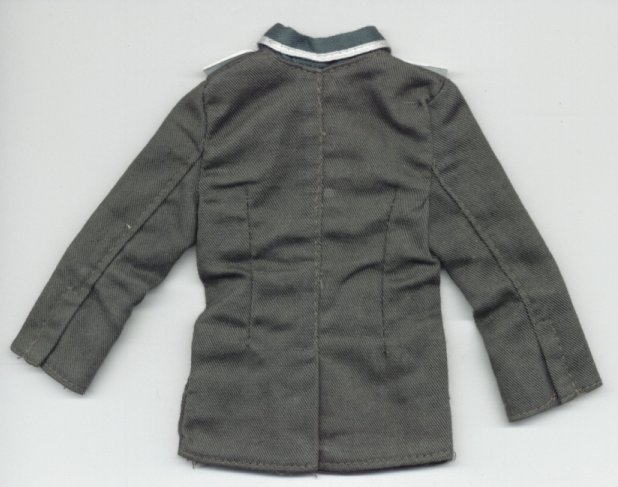 This also shows the silver striping on the collar.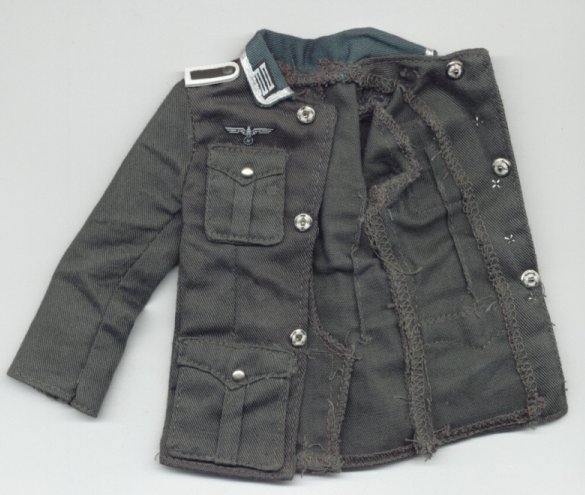 Here a shot of the open uniform which shows the little push buttons used to close the uniform. You can also see how the "real" buttons are attached to the uniform.
Finaly a close up shot of the German Eagle (Hoheits abzeichen) and the left upper pocket.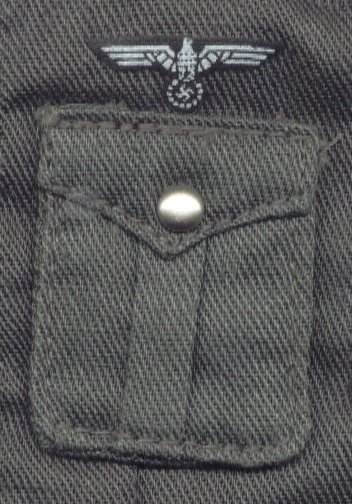 ---
---