OK, let's really go to work :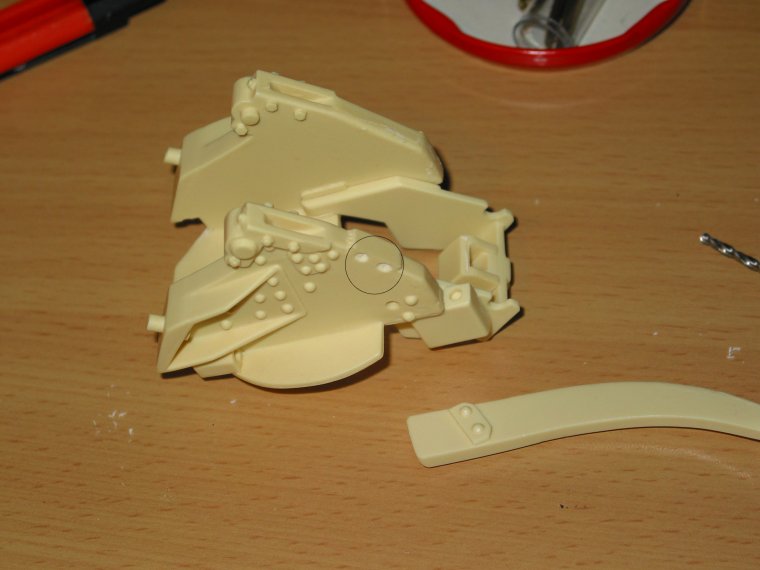 Here you see the partly assembled pivot assembly.
Note the circle where I drilled holes to hold the scope mount. Initially they were not there.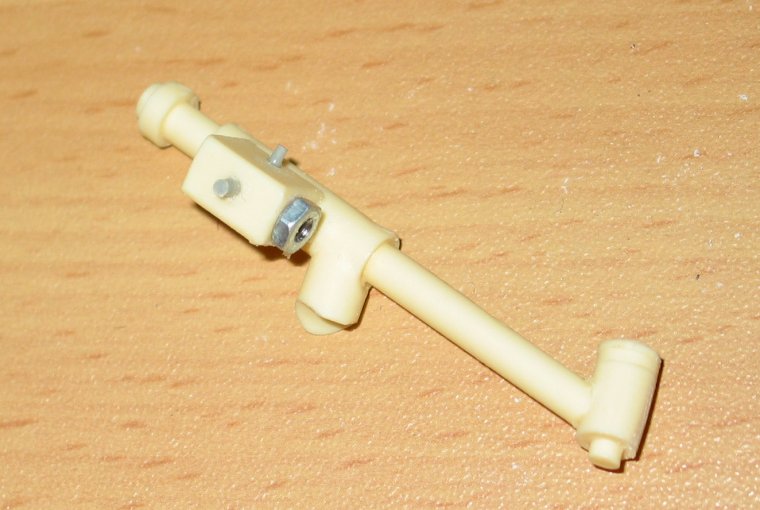 Here some modifications I made on the "adjustment wheel" bar.
A tube will come out of the screw later.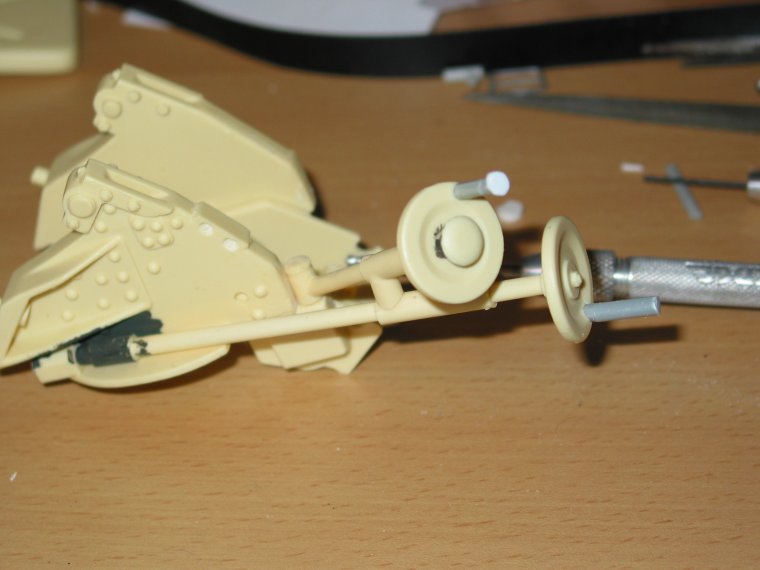 Here the "adjustment" wheels and bars attached.
The handles on the wheels are scratch build.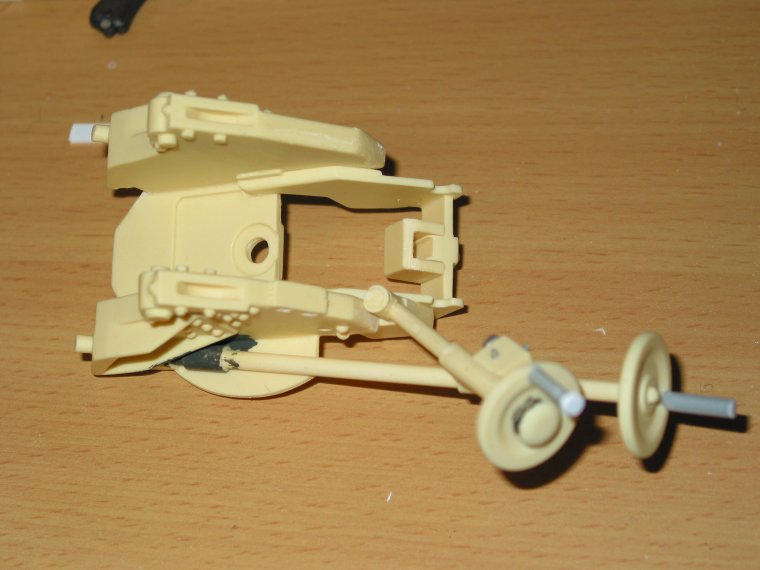 Top view of he pivot assembly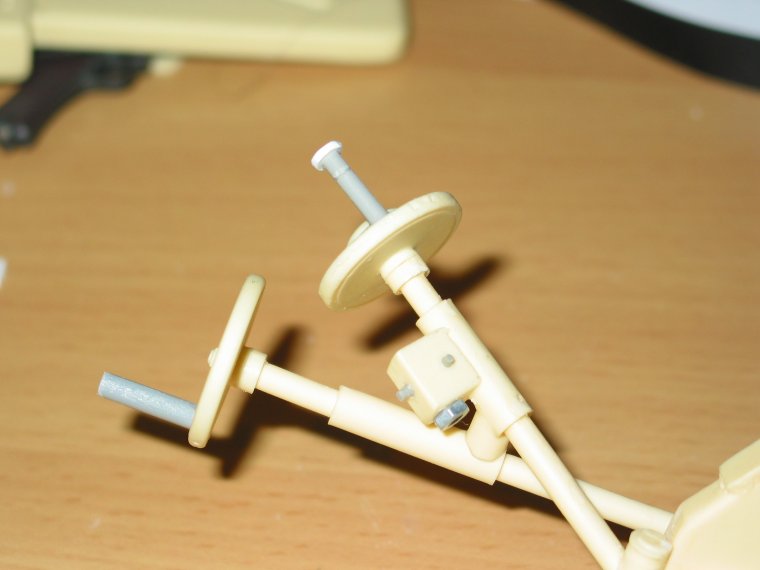 And another detail shot.